Login
Log in if you have an account
Dont have an account? Register
Teamgym, the gymnastic team sport for years in Scandinavia, now also conquers the rest of Europe!
Choose from one of the models in the brochure or make your own design and Gimar makes a color drawing for you! Mail your wishes, budget and number to [email protected]. Do not forget to mention your telephone number and the moment that you can be reached best.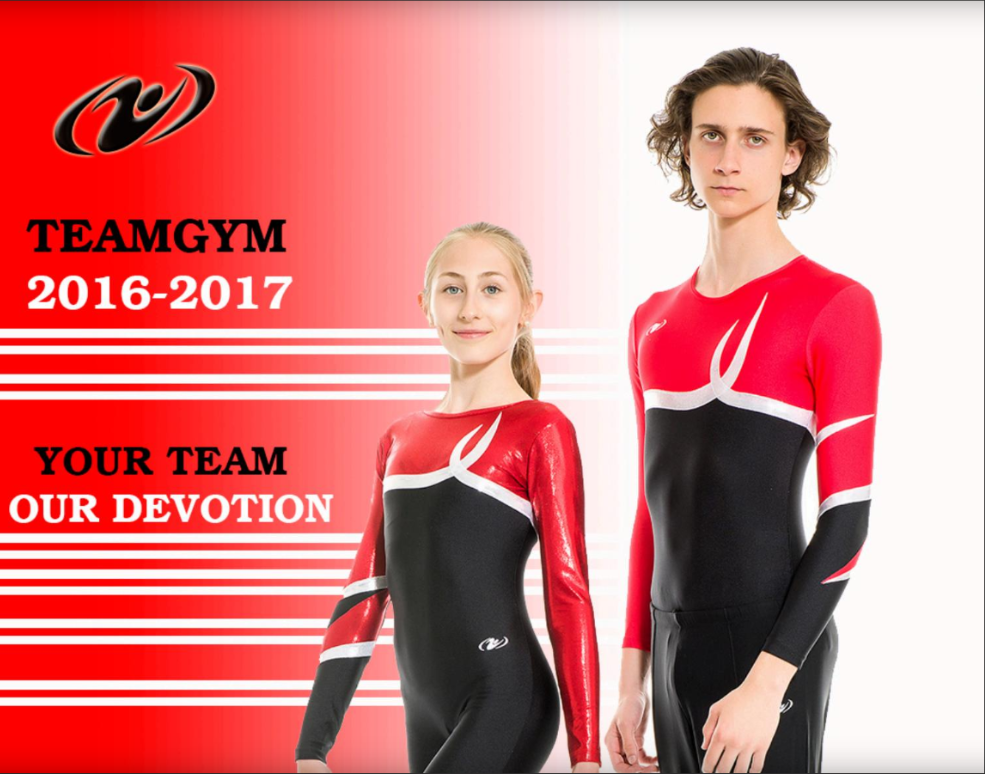 The first official competition was held in Finland in 1996. Originally called Euroteam , TeamGym got its current name in 2002. From 1996 to 2008, the European Championship was an event for clubs; since 2010 competition has been disputed with national teams from different countries. TeamGym events consist of three parts: ladies, gentlemen and mixed teams. Athletes perform gymnastic skills in three different disciplines: floor, tumbling and trampette. In usual for the show is effective teamwork, good technique in the elements and spectacular acrobatic skills.
All members of the team participate in the floor program consisting of a mix of dance, flexibility and skill. The routine must be skillfully choreographed and the judges watch out for changes in shape. There must be at least two spins, two jumps / jumps, two acrobatic elements, two balance / power elements, two profile elements and a combination of elements. This section features bodywaves for women's teams, power elements for men's teams and lifts for mixed teams. Floor routines are performed on music.