Login
Log in if you have an account
Dont have an account? Register
About us
CEK is a customer friendly, dynamic and innovative company in the gymnastics world. Our wide range of possibilities and choices in gymnastics apparel, gymnastics shoes, grips, and other gymnastic equipment will provide gymnastics fans, coaches and clubs in their needs. The wide variety ranges from a cheap leotard, to exclusive GK leotards for a major gymnastics competition. Believe us, CEK Gymnastics has it all.
What began in 1999 as a service for the gymnasts of Enrico, soon grew into a serious business. In season 2002-2003 CEK becam the official distributer of the brand GK. After opening our first shop in September 2006, things turned arround quickly. In January 2009 CEK and GK partnered to become the sponsor of the KNGU. Since September 26, 2012, much has changed at CEK. Due to the continuous demand for innovation, we moved. A larger building with new offices for sales and customer service, a large warehouse, a showroom of more than 150m2 (one of the largest showrooms with gymnastics apparel in the world) and now over 7000 items in stock, we can forfill offer our customers demands.
April 2013, a new peak for CEK: our new website. To further improve service CEK has invested a lot in its website. An upgrade was needed, because a lot of people are looking for a GK leotard, or Reisport grips, which resulted in a slow website. The new website features the latest technology. The VPS server with fast processors, will the high-quality images of the GK leotards, gymnastics shoes or IWA show soon. We kept grwoing, so we had to move again...
In February 2017 we moved to our dream location. More than 350 m2 only Gymnastics Store! In addition, we still have more than 350 m2 for our offices, order processing, printing and warehouses. If you like gymnastics you must have been here. Gymnastics addicts from all over the world have already visited our new location and of course we are very proud of this.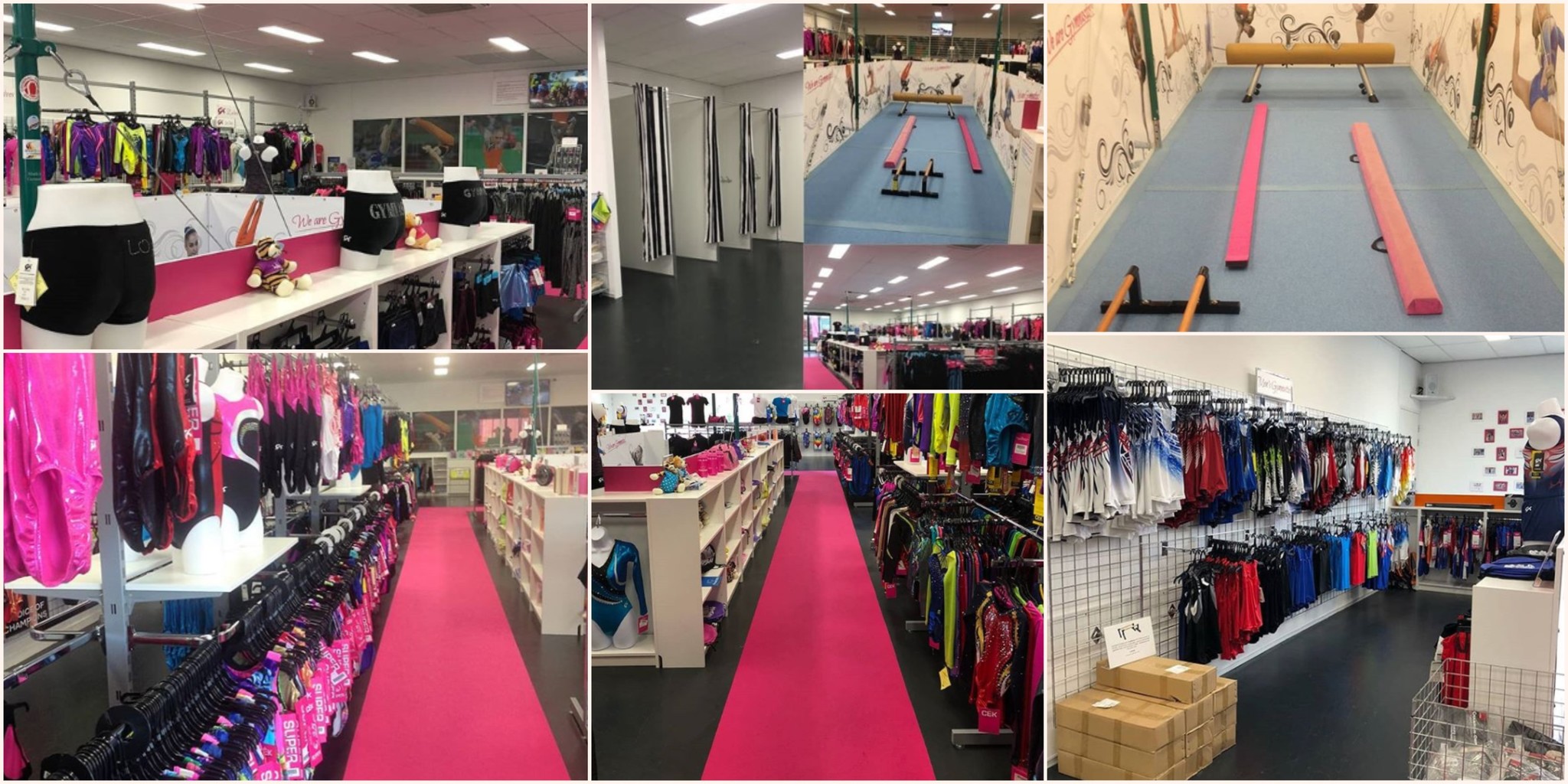 January 2018, the privacy guarantees of our customers are very important to us. That is why we carry out improvements throughout the year both offline and online on our website. One improvement will be more visible than the other, but we will do everything we can to optimize it further. 
All these changes will make a positive contribution to the service we offer.
Does this mean that we are already?
No. On the contrary, the gymnastics world is changing rapidly. We would like to grow with these innovations. For this we need you. We are therefore pleased to get in contact with our customers. By phone, e-mail, and social media. We listen carefully to your specific needs. You encourage us to try to go one step further with our services. So we know exactly what our customers now and in the future of us expected.
Travel directions:
CEK Gymnastics
Ter Steeghe Ring 115
3331 LX Zwijndrecht
The Netherlands