Inloggen
Als u een account bij ons heeft, meld u dan aan.
Dont have an account? Registreren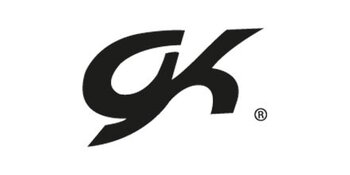 GK
GK is een wereldwijde leider in de industrie van turn- en cheerleading kleding en wordt wereldwijd erkend voor de superieure variëteit, kwaliteit, pasvorm en service. Door deze eigenschappen wordt de GK turnkleding al meer dan 30 jaar gedragen door internationale Olympiërs en Wereldkampioenen.

Choice of Champions,

Zoals gezegd kiezen veel toppers voor GK. Zo ook de 2012 All-Around Olympisch gouden medaillewinnaar Gabby Douglas, 2012 Floor Exercise Olympisch gouden medaillewinnaar Alexandra Raisman en 2008 All-Around Olympische gouden medaillewinnaar Nastia Luikin. Zij zijn niet allen bekend vanwege hun medialles maa ook om hun handtekening collecties in turnpakjes.  
Elite Sportswear is er trots op te zijn gekozen door Under Armour om de turnkleding te produceren voor het Amerikaanse National Team. Daarnaast mogen ze een commerciele lijn van Under Armour turnkleding produceren turners en turnsters.
 
Elite Sportswear LP (gevestigd in Reading Pennsylvania), het bedrijf achter het merk GK turnkleding, blijft zich inspannen om turnpakjes en cheerkleding van kwaliteit te maken (made in USA) en continue te innoveren in de ontwerp en materiaal.